The Poseidon Adventure is the Greatest Movie Ever Made
I don't care what you say. You can't beat this movie. Released in 1972, it was the first great disaster movie, and still is the best disaster/escape movie to this day. It featured such stars as Leslie Neilson, Gene Hackman, Ernest Borgnine (from my hometown!), Shelley Winters, Red Buttons, Roddy McDowell, and Stella Stevens. The Poseidon Adventure was nominated for 9 Oscars and won 2. It is the only movie I have ever seen twice, and it still gives me chills every time I watch it. In fact, the quote on the previous post's picture is from this movie. Can you tell me who said it?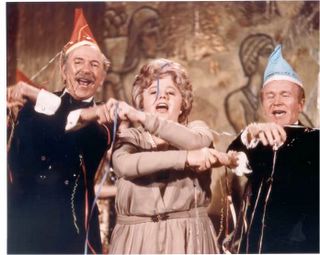 "Manny? What's happening? Manny!"